Virtual Drive allows users (free and paid) to share folders or files in their account.
To do this, easily create a free Virtual Drive account and receive 1GB of free storage (forever!).  Then, choose the files you want to share and that's it!
Here's a simple image showing you how to easily do this: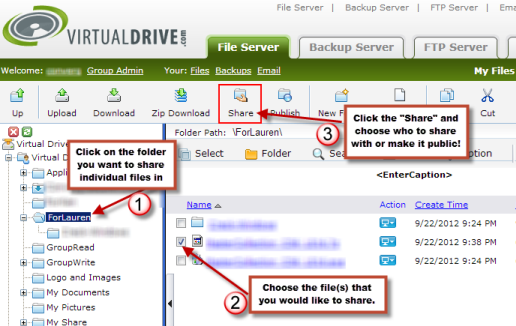 Once you Click on the "Share" button, here's the screenshot on "who" to share your file(s) or folders with.  You can allow your users to upload files or just download, edit or modify: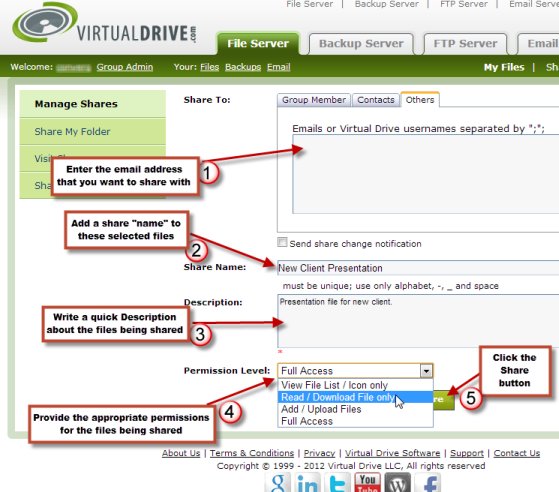 That's it!  Once you share your files or folders to your contacts, they will have access to the files based on the permissions you set.  To see what folders (or files) you currently are shraring, click ont he "Share" link in the top-navigation area.  You'll be able to see how many times the link was visited as well.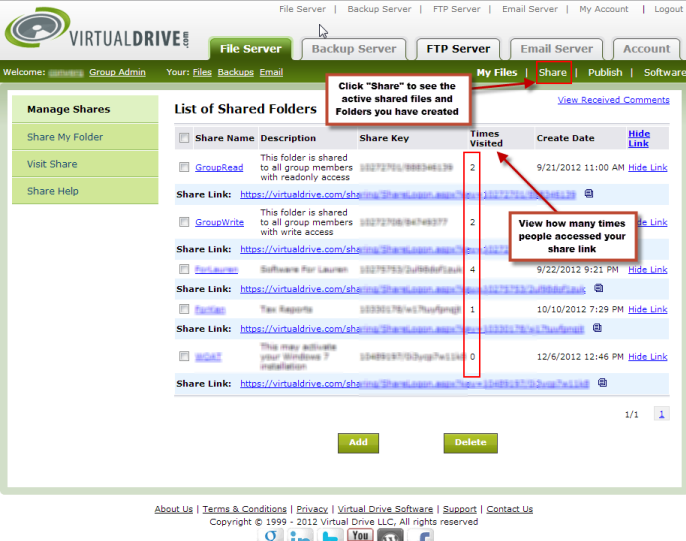 For more information or if you have any questions, please email support@virtualdirve.com or open a support ticket if you're a paid user.