Backup your Computer with Virtual Drive — The premier Online Storage, Backup and File Transfer service!
Find all the resources here to help you enable the full capabilities of online file sharing,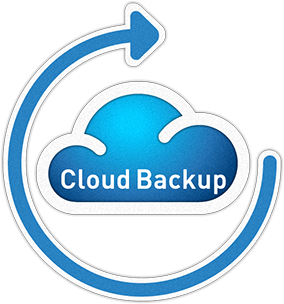 group file collaboration and the ability to provide an upload form within your website to allow your visitors to send large files to your group or organization.
Be sure to read about Virutual Drive's HIPAA Compliance note as well.  We always strive to be the pioneers in providing the highest level of security for our clients.  Your data can be encrypted in addition to the transport and storage on our end.  You can set your own encryption key locally before you backup your computer as it's transferred securely to our secure data center where it's securely encrypted and stored for your use.
Be sure to see all the various ways you can utilize your FREE Virtual Drive account to push your content to the cloud and backup your computer systems.
Backup your Computer over the Internet Securely!
Cloud storage is here to stay –just like the Internet.  Make sure your data is safe and secure by encrypting it, securely transferring it to our data centers and storing it securely with high military grade encryption.  All of this, and all free for the first Gigabyte of data.  If you want to backup your pictures or videos, you can do that as well but you'll run out of your free Gigabyte storage and will have to upgrade.
Critical Files to think about when you backup your computer
What we suggest business owners and individuals utilize Virtual Drive for folder and file synchronization between multiple computers and for your most critical files, such as important contracts, documents, scanned agreements, legal forms, customer files, QuickBooks files, etc.  Virtual Drive wants to ensure that you're content is continuously backed up for your most critical files.
Other files such as personal videos and pictures can be backed up and stored on some sort of external media.  You should back that information up at least monthly.
Virtual Drive – A long trusted solution to backup your computer and computer systems
Virtual Drive is one of the original backup services with a registration going back to 1999!  Virtual Drive has been around for quite some time, so trust them for your company and personal solution to backup your computer and all your corporate computers to the cloud!
Video Overview of Virtual Drive Services